The bugs were........
The Bugs crawled into the twilight world of garageland late in 1985. After the Vibes split, stand-up bassist Lloyd (A.Syd) Tripp started rehearsing several different line-ups in a genuine garage almost at once..................




*** NEW *** CLICK HERE FOR BUGS IMAGES AND FLYERS CIRCA '87/'88!!!

Meanwhile... less than half a mile away, a bunch of local degenerate teens were workin' up a set of raging garage, under the moniker The Halflings, in their parents' garage. They terrorised the local community with their raw, fuzz-based trash. The Halflings supported their idols, The Stingrays, for their first ever gig, drummer Martin cutting his hand with his raw enthusiasm and bleeding profusely over the borrowed Mondrian drum-kit of Alec Palao.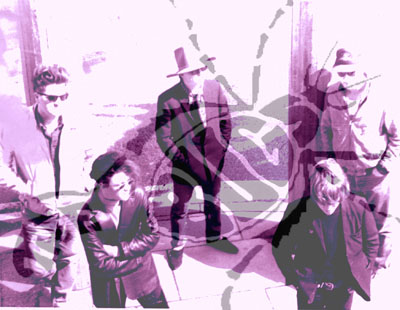 The Halflings went on to gig in London, including Mike Spenser's famous Garage Club, downstairs at the Clarendon Hotel in Hammersmith. However, despite a growing following and burgeoning reputation, a couple of the members parents pulled them out to study for their future, singer Jon Clarke reportedly leaving to become an astronaut, thus the Halflings were laid to rest in the garage graveyard.


Soon after, Halfling siblings, Martin (vocals) and Richard (lead guitar) joined forces with Lloyd (bass) and local drummer Anton (Duane) Ripley who also roadied for the Vibes. Malcolm X later joined to form a permanent and exciting band. Bringing an 80's awareness to a bunch of esoteric 60's covers and some raw, wild originals, the Bugs struck out quickly.... and without remorse.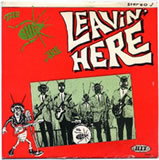 ......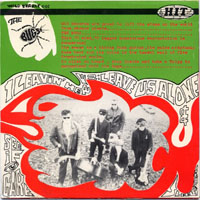 ......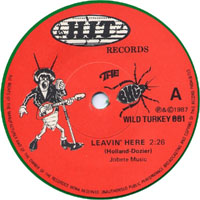 ........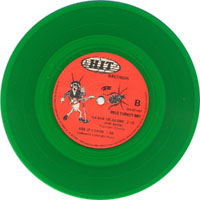 Within weeks of their first gig, a three-track single was recorded for Mike Spenser's Hit record and was produced, no less, by the Sex Pistols producer, Dave Goodman! Aftrer witnessing frantic sets by the boys, record deals poured in, from amongst others, Chainsaw/Red Rhino & Media Burn. The Bugs eventually signed for Big Beat (Ace Records).
After a slew of gigs in London and around England, the Bugs took to South London to record their first album, 'Darkside' in 1987. Now with a head of steam, The Bugs went on to promote their debut album with tours of Europe including dates in Holland and Austria as well as the length and breadth of Germany.

Unfortunately.. some of the best Bugs music was never committed to recordable media... from Amazon:
"By the time the lp was released, there had been a complete line up change, i think only the Smith brothers (who had now moved to London) remained, & a much much heavier sound was born. The new line up featured a young girl called Miki on bass guitar (she later went on to form indie rockers Lush)......sadly none of the later material was ever released.
Upon the final demise of the bugs, the lads joined up with former members of Huddersfield band/fanzine writers The Tyme Eliment to form The Shiny Hour Watch Company....
With the current revival of interest in the 80's garage trash scene, this lp would make a great addition to anyone's collection as a shining example of what it was."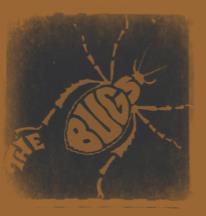 Tram incidents in Amsterdam, police cells in Belgium, snowballing the soldiers between the walls in Berlin. Incarnations, re-incarnations... more to follow, maybe..
Great Bugs/Halflings article on the essential Trash, garage, garbage and other delights blog. Check it, kids! Gracias Charlie and Darren. Click!

Another superb and comprehensive blog, featuring history, pics and gig dates from The Voo-Doom's Mick Cocksedge. Click!